Low and Slow: Chasing Adventure on the Southern Barbecue Trail
From growing up as a young lad in a restaurant kitchen, to managing a deli, to spending years eating delicious freaking barbecue, Rien Fertel has followed stomach after adventure with great success.
---
If someone told you that you could get paid to travel around the South, stopping along the way to pop out and eat barbecue in iconic barbecue cities, you'd probably take them up on it. I mean, let's be real, unless you are a vegetarian, there are few things more satisfying than a hunk of meat cooked over an open flame, possibly dipped in sauce and paired with a cold beverage.
Well, friends, here we are. Meet Rien Fertel, a New Orleanian who will make you very jealous with how he makes his coin. In 2012, Rien hit the road in a barbecue bus (yes, he called it that), and hit up a veritable clusterf*ck of juicy, meaty establishments across the South. That trip, along with years of other research across Tennessee, Mississippi, the Carolinas and Kentucky, culminated in a masterpiece book called "The One True Barbecue: Fire, Smoke, and the Pitmasters Who Cook The Whole Hog."
So, um. Sounds great, right? But here's something that will leave you scratching your head. When I asked Rien WHY he chose to dedicate years of his life to the topic of barbecue, he told me this:
"Barbecue wasn't a thing. I didn't particularly love, or even like, barbecue. I was looking for an adventure." – Rien
#mindblown. You'll have to listen to the interview to hear how this whole shebang came about.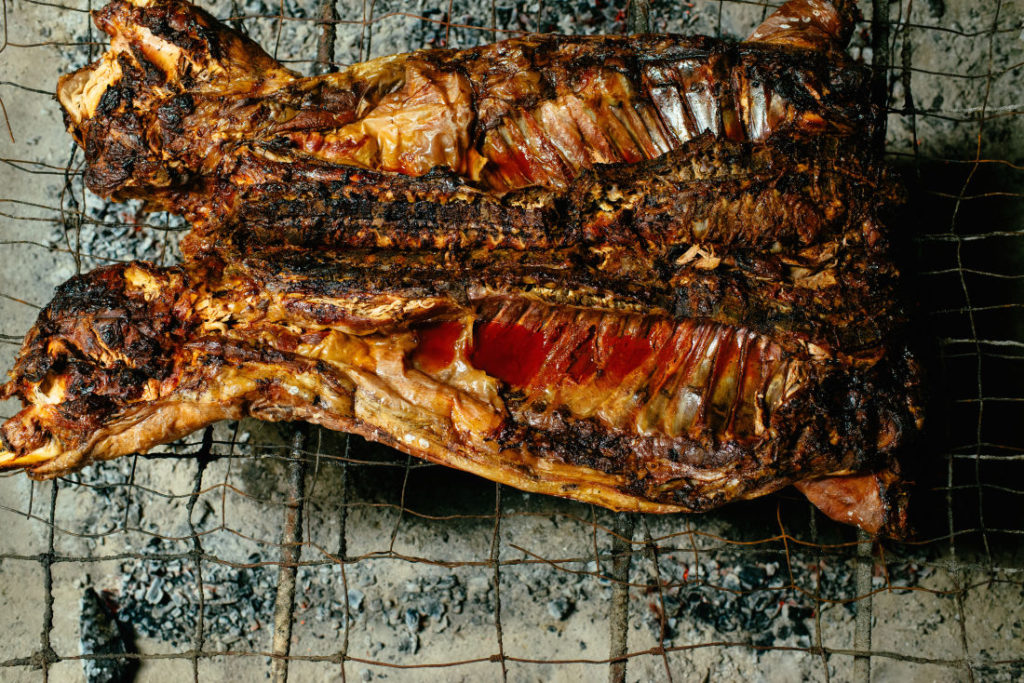 So, what'd we talk about?
We hop all over the place, from Rien's time growing up in restaurant kitchens to how he knew it was time to move back to New Orleans post-Katrina. He also gives his curious pick for best food city (seriously, you'll never guess it), and sheds some light on what it's really like to work as a freelance food writer in an increasingly crowded space.
I loved recording this interview and I hope you'll enjoy listening to it. If you do, share it with a friend, or you know, leave a review. 😉
Other ways to listen to the show: iTunes, Soundcloud, Stitcher and Google Play
Show notes [times are approximate]:
The "One True Barbecue" [1.58]
Growing up without barbecue [2.32]
Looking for adventure [3.17]
Memphis barbecue culture [5.53]
Securing interviews [6.45]
Historian versus reporter [11.16]
Rien's first memories of food [15.14]
That kitchen life [16.40]
Running a deli business [22.05]
What running the deli taught him [23.40]
Advice for his younger self [25.33]
Most impactful books [28.57]
Moving back to New Orleans [31.26]
Changes after Hurricane Katrina [33.21]
Costuming in New Orleans [36.40]
What does it mean to be from the South? [39.17]
Race relations [41.10]
The reason for going to grad school [45.40]
When adventure fails [47.10]
Rien's writing routine [50.15]
Teaching high school [51.55]
What is coming next? [53.30]
Connect with Rien:
rienfertel.com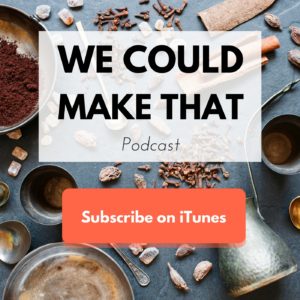 The intro music for the We Could Make That podcast was created by Brooklyn-based artist, Jenna Kyle. You can check out her new (non-podcast) music on Soundcloud.
*The links to Amazon in this post are affiliate links, which means I will probably get a few pennies if you buy by clicking from here.