Bringing Buckwheat, An Eastern European Staple, To The American Mainstream
Buckwheat was never supposed to be a business. But when Leeann Rybakov started tinkering around with healthy, buckwheat-based, no-sugar snacks for herself, a friend encouraged her to take her noshes to the masses.
---
Leeann Rybakov grew up in Kiev, Ukraine, where buckwheat is ubiquitous on every table. And while her mom continued to serve it once they moved to the United States, Leeann didn't see it around all that much — not that she really thought about it anyway.
After working for eight years at her family's logistics company, her husband encouraged her to follow her passion for cooking and attend culinary school. She did, though she says cooking as more than just a hobby almost knocked the passion right out of her. Still, when she graduated, she felt determined to start a business in the world of food.
Enter buckwheat. As she toiled away on concepts for a healthy bowl company, she started making "noshes" to keep herself energized. She didn't think much of these buckwheat-based, no sugar snacks until a friend stopped by one day. As he devoured one after the other, he yelled, "buckWHAT?!" and the rest, as they say, is history.
Now, Leeann is slanging Buckwhat! in stores all around New York, including Whole Foods. And because buckwheat isn't ubiquitous here (yet), Leeann says she's definitely had to do some education around this ancient grain:
"Despite its name, buckwheat actually has no wheat in it, so that's why we call the company BuckWHAT! – Leeann Rybakov, Buckwhat! founder

So, what'd we talk about?
I talk to Leeann about the current challenges she's facing, what she wishes she'd known before launching and what it's like to have a baby while you're also bootstrapping a business.
She also gives me the skinny on buckwheat, including how to enjoy it if you've never dabbled and the myriad of health benefits associated.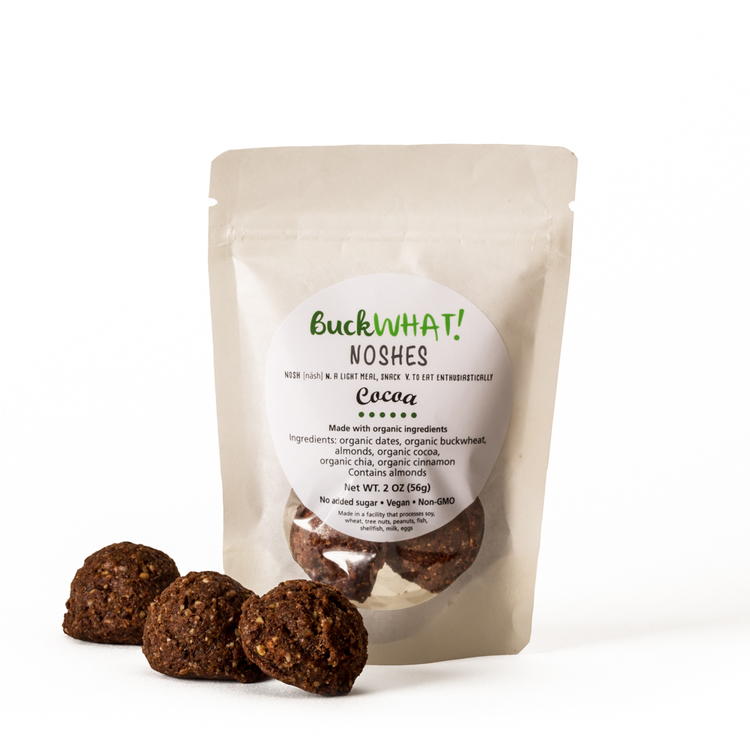 Other ways to listen to the show: iTunes, Soundcloud, Stitcher and Google Play
Show notes [times are approximate]:
What is buckwheat? [6:35]
Eastern European background [8:06]
Try this if you're new to buckwheat [11:01]
Going to culinary school [12:21]
Acquiring skills outside of school [14:43]
Balancing full time job, startup and baby [16:06]
Babies and business [17:36]
Clarity on what matters [19:22]
What Leeann wishes she'd known before starting [20:57]
Current challenges [23:51]
Best advice [26:21]
Similarities between business and baby [28:41]
Favorite part of being a maker [30:54]
Winning entrepreneurship traits [33:02]
Fave food city [33:47]
What's next? [37:34]
Connect with Buckwhat!:
buckwhat.com
(Use code ANDREA for 10% off!)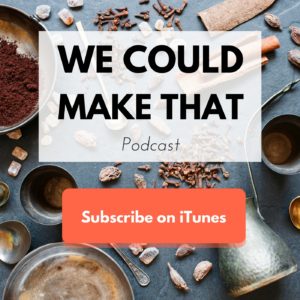 The intro music for the We Could Make That podcast was created by Brooklyn-based artist, Jenna Kyle. You can check out her new (non-podcast) music on Soundcloud.
*The links to Amazon in this post are affiliate links, which means I will probably get a few pennies if you buy by clicking from here.