Two Eleven Madison Alums Plot To Slather The Nation In Brown Butter
(Photo credit: Judy Kim)
Butter is basically the best thing ever. But brown butter? Holy f*ck. There are barely words to describe the awesomeness. And these dudes are the masters of brown butter. 
---
One went to culinary school. The other didn't. One had a baker as a dad. The other grew up eating dry chicken and overcooked broccoli. Their culinary paths couldn't have been more different. And yet, they both ended up working side-by-side at one of the best restaurants in New York City: Eleven Madison Park.
After years of browning butter on stovetops in restaurant kitchens and serving it to their friends at dinner parties, the lightbulb went off and they decided to start jarring this sweet, sweet nectar for all to enjoy.
They've got big goals and a pretty hilarious, kick ass tagline ("Butter from another udder") but they're also on a larger, very noble mission:
"We literally want to change people's butter eating habits from the last hundred years." – Andrew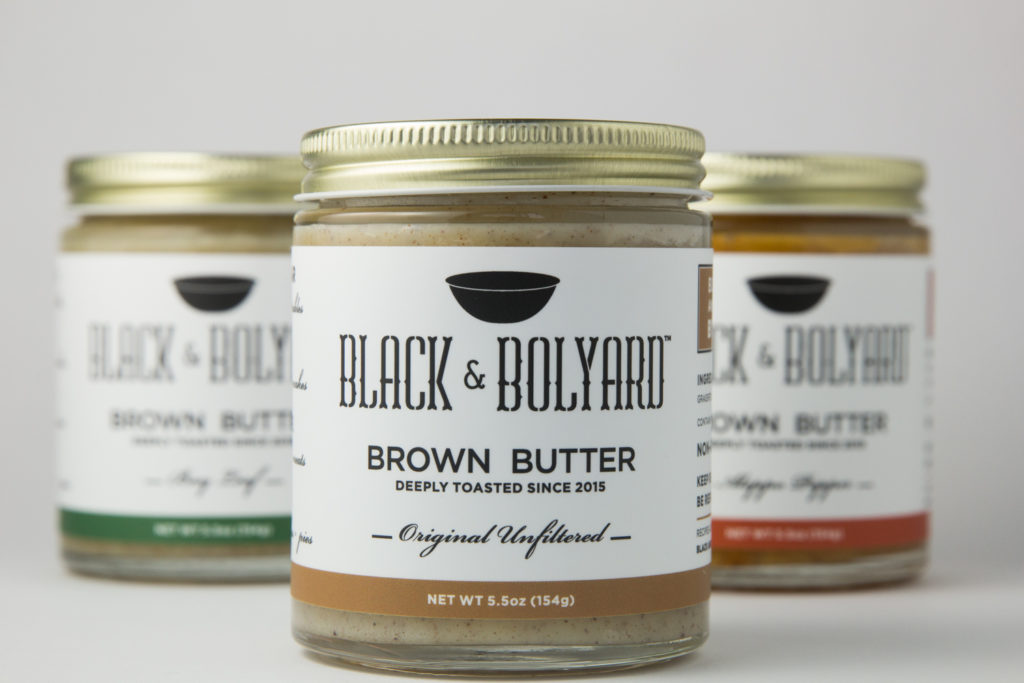 So, what'd we talk about?
Well, I start with one of the most embarrassing stories of my childhood, so if you're into making fun of me at some point, you should definitely listen. Other than that, we get into the transition from line cooks at Eleven Mad to food entrepreneurs, whether they'd recommend someone go to culinary school, their favorite part of being makers and why they're totally obsessed with butter.
Guys? I've gotta say: this isn't your average butter. It's been toasted for 6-8 hours until it's complex and intense and somehow laced with something that will make your tastebuds dance around like they're at Coachella, circa 2011, when it was still cool to dance. You've been warned.
Other ways to listen to the show: iTunes, Soundcloud, Stitcher and Google Play
Show notes [times are approximate]:
Embarrassing childhood nicknames [2:09]
What is brown butter? [4:41]
Grass fed butter benefits [6:31]
Transition from Eleven Madison Park line cooks to food entrepreneurs [8:02]
Using travel as career inspiration [11:06]
How Eric and Andrew got into food [14:19]
To go to culinary school or to not? [21:57]
Battling struggles within the journey [24:00]
Keys of a successful business partnership [28:08]
Favorite part of being makers [29:15]
What does success look like? [33:02]
Butter from another udder [33:50]
Quick fire questions [34:28]
Connect with Andrew and Eric:
Website: blackandbolyard.com
Email: hi@blackandbolyard.com
Instagram: @blackandbolyard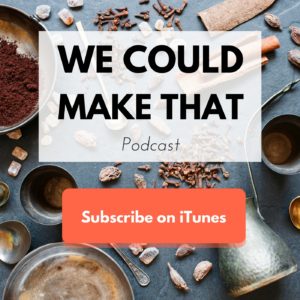 The intro music for the We Could Make That podcast was created by Brooklyn-based artist, Jenna Kyle. You can check out her new (non-podcast) music on Soundcloud.