Dave's Gourmet, The Granddaddy of Ultra-Hot Sauce, Continues to Innovate
Dave Hirschkop started making hot sauce to ward off drunk kids. But instead of turning them away, he created a cult following.
---
Who Is Dave's Gourmet?
Dave Hirschkop wasn't trying to start a hot sauce company. He was simply on a mission to create the hottest hot sauce on earth because the drunk kids who kept coming to his burrito joint were annoying AF. He thought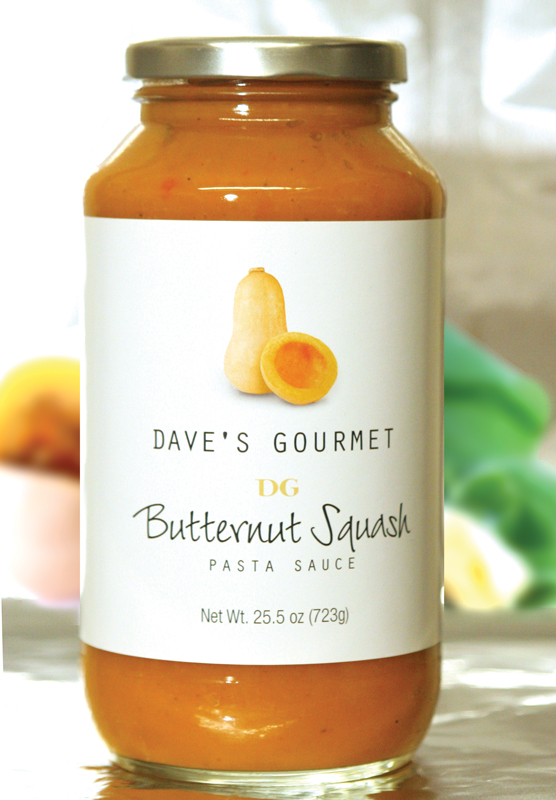 it'd be funny to fry their taste buds and revel in their misery. Except they weren't miserable. They loved every second of it, and soon, Dave was bottling his sauce and slanging it way beyond his restaurant.
When people told him the sauce was "insane," he took it to heart, naming it "Insanity Sauce," and crafting a persona that included wearing a strait-jacket to expos. To date, Dave's is still the only sauce that's been disqualified from The National Fiery Food Show for being TOO hot.
But like all good innovators, Dave has continued to evolve as his company has grown. He and his team now create a selection of pasta sauces, including a butternut squash one that was the first of his kind. They also engineered a creamy hot sauce, and soon, they'll release a new line of oats. Dave says, it's not about being the most strategic company, but rather, continuing to outdo themselves at every turn:
"We're always going back to our own items and saying, 'We want to beat our own items.'" – Dave Hirschkop, founder of Dave's Gourmet
So, what'd we talk about?
I took full advantage of Dave's 23 years in the business to grill him on what's changed, the mistakes he sees new entrepreneurs making, and his process of creating products, including an R&D project his team has been working on for six years.
Dave also shared some insight into how he chooses new products and categories to launch, how he's stayed motivated year after year, and the true role of a CEO.
As someone who's proven longevity in the food space, this interview is an incredible resource for founders old and new.
Other ways to listen to the show: iTunes, Soundcloud, Stitcher and Google Play
Show notes [times are approximate]:
How to make the world's hottest hot sauce [3:58]
Changes in 20 years of doing business [8:35]
Plan, or lack of a plan [11:17]
Continuing to push the envelope [12:52]
Profitability with a low turnover product [15:23]
Choosing new categories and testing products [18:42]
Deciding whether to push through or scrap [26:04]
Shared characteristics of successful products [27:21]
When business stops being fun [30:59]
Long term R&D [34:20]
Defining success [37:00]
Mistakes young entrepreneurs are making [43:10]
Resources for entrepreneurs [44:51]
Role of the CEO [47:42]
Quickfire [49:31]
Connect with Dave's Gourmet:
Facebook
Twitter
Davesgourmet.com
Resources mentioned on the show*:
The 4-Hour Workweek by Tim Ferriss
Think Magazine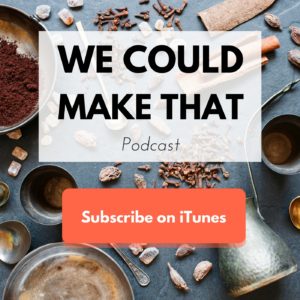 The intro music for the We Could Make That podcast was created by Brooklyn-based artist, Jenna Kyle. You can check out her new (non-podcast) music on Soundcloud.
*The links to Amazon in this post are affiliate links, which means I will probably get a few pennies if you buy by clicking from here.