Here's What The Next Generation of Millennial Run Companies Will Look Like
What do you get when you smash together two Millennials, a culture of transparency and a lifetime of cool travel experiences?  Some crazy cool packaging and a snack company with values.
---
Let's say you came up with an idea for a food company in January. How long do you think it would take you to launch?  Maybe a year? 18 months? If you're Aidan Altman, the answer to that question is five months. FIVE MONTHS, PEOPLE! Insanity.
Aidan and his co-founder, Shannon McGlynn, dreamt up their company, Spice Foods, with a few characteristics in mind: transparency, altruism and health. It's true that Millennials generally think we're the bees knees [thanks mom and dad!], and as you'll hear in our chat, Aidan is no exception, but us Millennials are also pretty down with helping people out and making the world a little smaller and a helluva lot more connected.
For Aidan and Spice Foods, that looks like using snack food as a way to break down barriers and get Americans all cozied up with flavors [and, ahem ::cultures::] that have, for a long time, been neglected or labeled as "weird." Stuff like Ethiopian berbere or Argentinian chimichurri, which is so freaking pop-in-your-mouth-let's-have-a-party-on-our-tongues good that it's shocking more entrepreneurs haven't experimented with these flavors.
But, as I just alluded to, it's not all about the taste. This duo is also using food as a bridge to share stories and cultures:
"We want everyone to know what the product is, where it comes from and why. I've always believed that food is an extension of the people who produce it, all the traditions they've passed down from generation to generation." – Aidan
So, what'd we talk about?
We get into all the good stuff about what it's like to launch a company on a shoestring budget [hint: have good mentors], to why Aidan's chosen to set up shop in Detroit. We also touch on those core characteristics of the company and what they look like in practice. Spoiler alert: Snapchat and Instagram are players in this game.
If you're curious about what more Millennial and Gen Z businesses will look like moving forward, I'd say this show is a really, really good lens into what's about to go mainstream. Enjoy!
Other ways to listen to the show: iTunes, Soundcloud, Stitcher and Google Play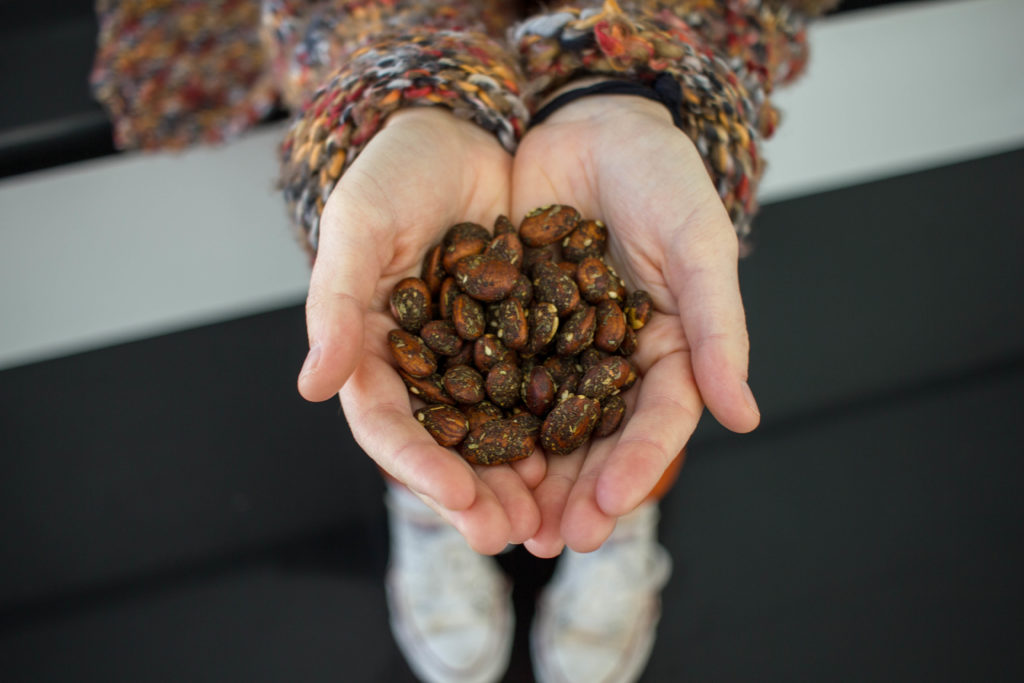 Show notes [times are approximate]:
What is Spice Foods? [2:13]
Choosing flavors [4:53]
Travel as a gateway to entrepreneurship [6:18]
Finding confidence to get going [8:26]
Why Aidan thinks brokerage is the best place to learn how to sell [9:26]
Unpacking the values of Spice Foods [11:35]
Advice on the Fair Trade certification process [13:23]
Incentives having Detroit as home base [14:30]
The importance of brand storytelling [16:50]
Deciding to go for it [18:43]
What is a co-packer and how do I work with one? [19:31]
Advice for new food entrepreneurs? [22:02]
Aidan's elevator pitch [23:23]
Quick fire questions [25:08]
Why business versus non-profit [28:15]
Connect with Spice Foods:
Website: www.spicefoodsofficial.com
Email: spicefoodsinfo@gmail.com
Insta: @spicefoodsofficial
Twitter: @spice_foods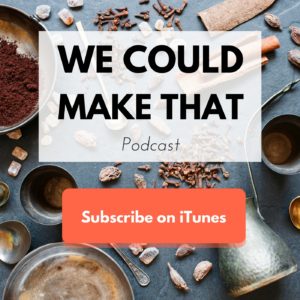 The intro music for the We Could Make That podcast was created by Brooklyn-based artist, Jenna Kyle. You can check out her new (non-podcast) music on Soundcloud.