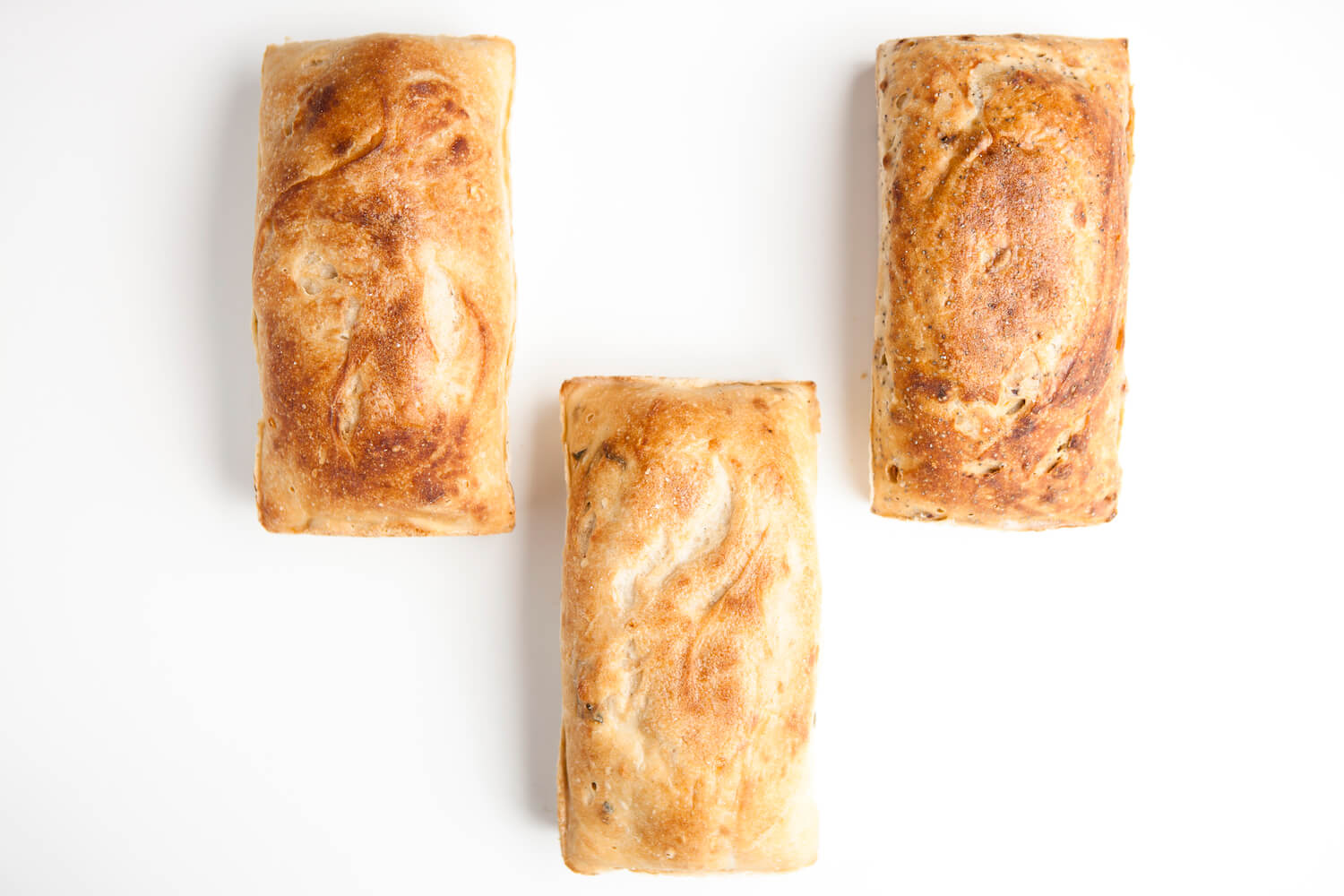 The Most Delicious Gluten-Free Bread Known To Humans
Sadie Scheffer followed her crush across the country, began baking goods to woo him, and inadvertently created the most delicious gluten-free bread around.
---
Who Is Bread SRSLY?
The tale of Bread Srsly is ultimately a love story. Sadie Scheffer dropped out of college and moved across the country to follow her crush, a bold move more reminiscent of a Hollywood rom-com than a budding entrepreneur. Only, in a cruel twist of fate, it turned out that Prince Charming wasn't quite so smitten. Not one to be deterred, Sadie set out to win his heart…by following the old adage that a man falls in love through his stomach. After learning he was gluten-free, she hit the kitchen, crafting gluten-free goodies in the hopes that her delicious treats would win him over.
It worked. Not only for her relationship (the two are now married), but also for anyone who's ever been subjected to a subpar gluten-free bread experience. Sadie's sourdough bread is the best gluten-free bread on the market, and as someone who has been gluten-free for 20 years, I do not say this lightly.
Sadie has raised the bar on what gluten-free bread can be, and in the process, has learned a hell of a lot about what it takes to turn a hobby business into a business business. For example, when she started out, she was hand-delivering bread by bike in San Francisco. (Not sure if you've attempted this, or walked around SF, but there are a helluva lot of hills.) At the height of bicycle delivery, she was riding 100 miles a week around the Bay Area — obviously not a scalable or sustainable model. She enrolled in a business class with the hopes of learning more about how to, you know, actually run a business, but hit a snafu when her actual, real-life business hit critical mass:
"I had to start skipping business class to bake." – Sadie Scheffer, founder of Bread Srsly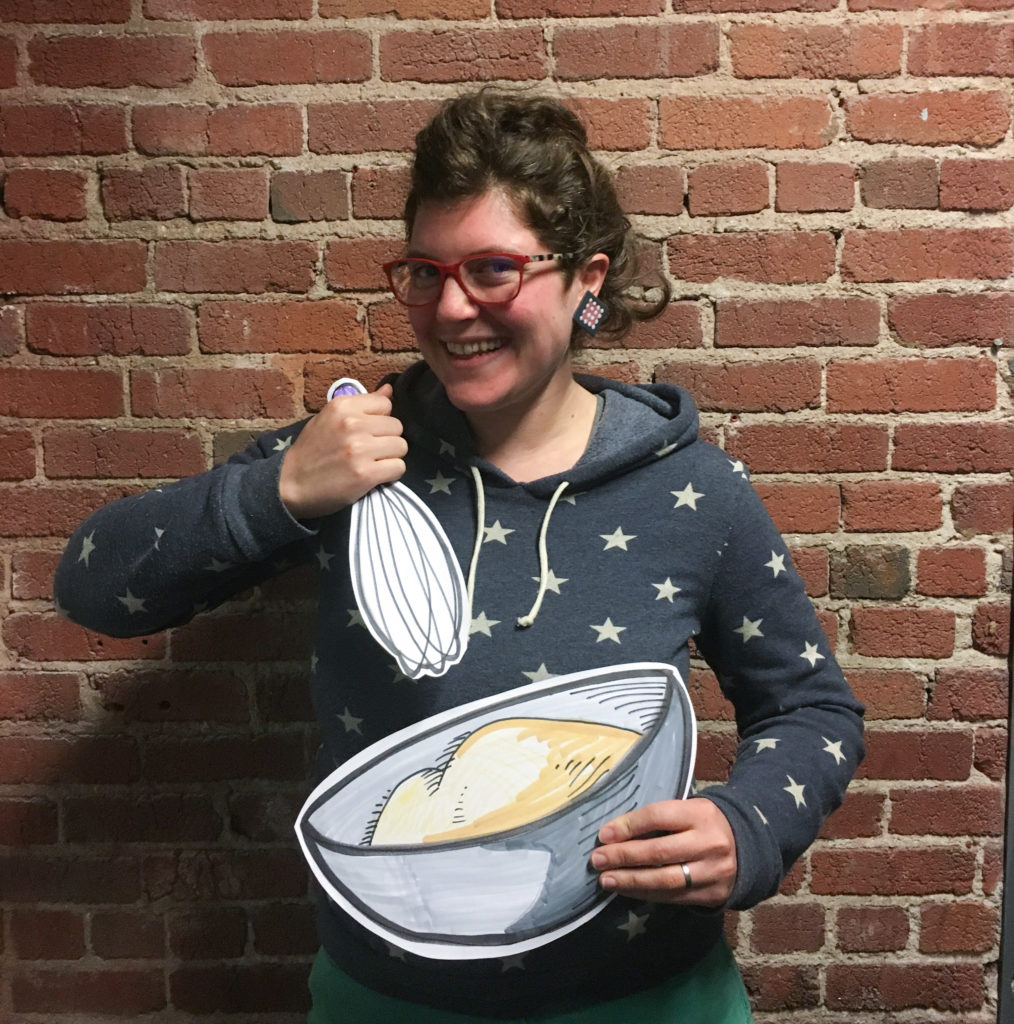 So, what'd we talk about?
In this interview, we talk about how she taught herself the ins-and-outs of gluten-free baking, why this side hustle took off when others didn't and the biggest learning curves she's come up against since starting the company. She also gives me some sourdough starter tips and dishes on what it's like to have a pet lizard.
Other ways to listen to the show: iTunes, Soundcloud, Stitcher and Google Play
Show notes [times are approximate]:
How Bread Srsly came to be [2:35]
Naming the company [7:47]
Bike delivery [10:17]
When Sadie realized she had a business on her hands [15:18]
Entrepreneurial goals [18:00]
Why did bread take off and not Sadie's other side hustles? [20:54]
The next level of success [22:00]
Biggest learning curve [23:14]
Largest problems since launch [25:16]
SF sourdough community support (or lack thereof) of GF sourdough [26:55]
Advice and common pitfalls for new entrepreneurs [28:55]
Sourdough starter tips [32:16]
Quickfire [36:17]
Connect with Bread SRSLY:
www.breadsrsly.com
sadie@breadsrsly.com
Instagram: @breadsrsly
Resources mentioned on the show*:
Bi-Rite Market in SF
Sol Food in San Rafael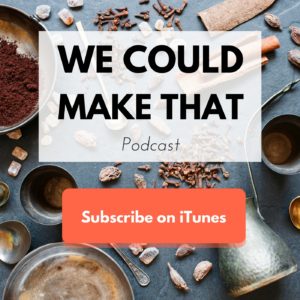 The intro music for the We Could Make That podcast was created by Brooklyn-based artist, Jenna Kyle. You can check out her new (non-podcast) music on Soundcloud.