Health Warrior: The Company That Put Chia Seeds On The Map
When college athlete Shane Emmett graduated and started working a corporate job, he found himself uninspired by the lifestyle. Then, he read a book that changed everything.
---
I hate to run. And on more than one occasion, I've found myself in this conversation:
Me: "I hate to run."
Multiple other humans: "I hated running, too. But then I read "Born to Run," and now I love running. I run every day. It changed my life."
For Shane Emmett, the CEO of Health Warrior, the book "Born to Run" didn't only inspire him to pick up a pair of sneakers — it also spurred him into entrepreneurship. After a winding college and career path that included standing in police line-ups in England for cash, bartending, lawyering and archeologing (that's totally a word), he learned about the Tarahumara people of Mexico's Copper Canyons. You see, the Tarahumara are the focus of the book "Born to Run." And while many people who read this book focused on how the Tarahumara run barefoot, Shane zeroed in on another interesting tidbit: their diets.
Turns out chia seeds are a huge part of the Tarahumara diet — and a huge reason why they're able to run such impressive distances. But when Shane discovered this, chia seeds were weird to Americans. You couldn't find them in every store across the country, and they certainly weren't being heralded as a superfood. In fact, when he first started ordering them online, they came in sketchy, nondescript bags without labels. (He ate them anyway.) Shane and his co-founders decided that chia needed to be shared with the people, and Health Warrior was born.
And while Shane had no experience in the food business, four years later, Health Warrior is in over 10,000 stores nationally, including Target, Whole Foods and Wegmans. The team has also ballooned to 50 people, though that doesn't mean it was smooth sailing. Shane walks me through the mistakes made, capital raised, and just how hard it is to get a food company off the ground:
"If you want to start a food company, it is phenomenally expensive." – Shane Emmett, Health Warrior CEO

So, what'd we talk about?
On this episode, we get into how awesome it is to come full circle — Shane and the team at Health Warrior recently launched an initiative called "Operation Farm & Run," which supports none other than the Tarahumara people from "Born to Run." It's an incredibly powerful story about using business to better the lives of others — and how cool that they're able to give back to the very people who sparked their business in the first place?
I also talked to Shane about what he'd do now if he had to start over and the intricacies of when and how to go after funding.
As someone who's a little further along on the path of entrepreneurship than many of my guests, this show is packed with gems and tactical advice for founders in any industry.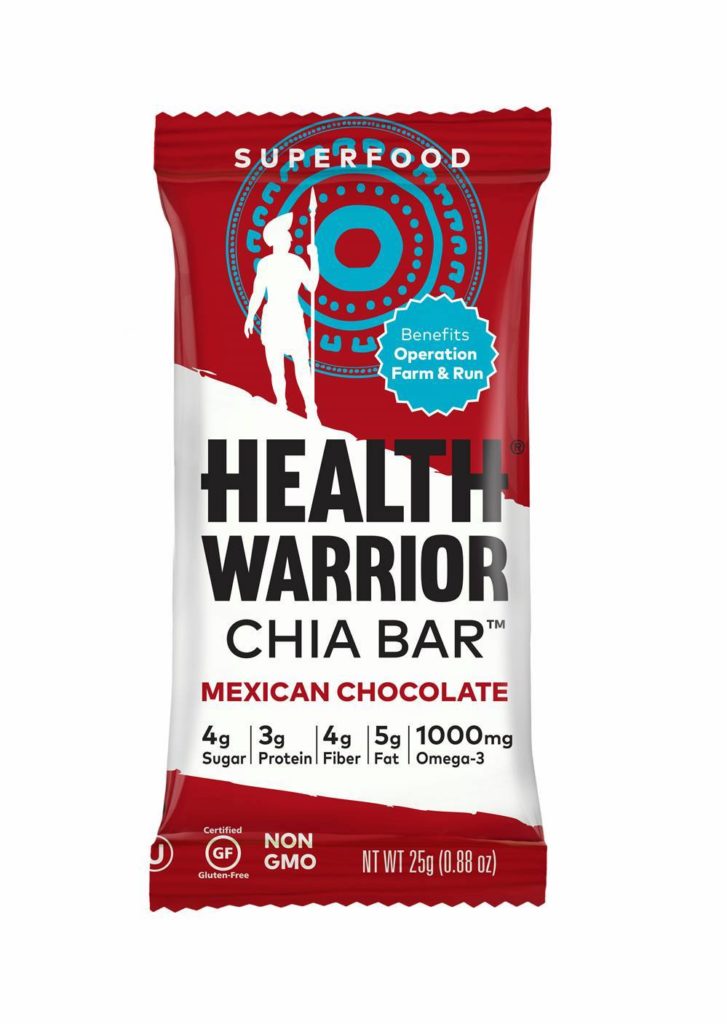 Other ways to listen to the show: iTunes, Soundcloud, Stitcher and Google Play
Show notes [times are approximate]:
Is traveling important for young people? [7:42]
Health Warrior beginnings [11:35]
Operation Farm and Run [18:45]
Building a brand and a tribe [27:40]
Saying yes to Whole Foods [31:19]
What went wrong in the beginning [32:34]
What Shane would do now if he had to start over [33:45]
New product launch [38:18]
When to go after funding and capital tactics [42:06]
Acquiring CEO-level skills [46:54]
Quickfire [49:35]
Resources mentioned on the show*:
"Born to Run" – Christopher McDougall
"The Hard Thing About Hard Things" – Ben Horowitz
"The Management Myth" – Matthew Stewart
"Lonesome Dove" – Larry McMurty
Lunch + Supper – Richmond, VA
Rappahannock Oysters – Richmond, VA
Connect with Health Warrior:
healthwarrior.com
Health Warrior Insta and Facebook
Store locator
Buy on Amazon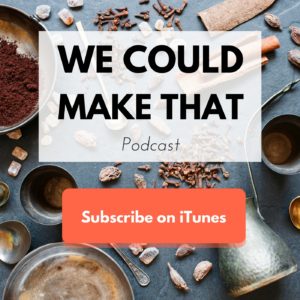 The intro music for the We Could Make That podcast was created by Brooklyn-based artist, Jenna Kyle. You can check out her new (non-podcast) music on Soundcloud.
*The links to Amazon in this post are affiliate links, which means I will probably get a few pennies if you buy by clicking from here.